The NSIX Vision Keys is a toolset used to create, test, and production run for your machine vision application.
Create
Use the NSIX Vision Studio software to create a pipeline ("keychain") of functional blocks ("vision keys"). Choose from predefined blocks like PLC, Image Capture, filtering, thresholding, or create your own custom keys.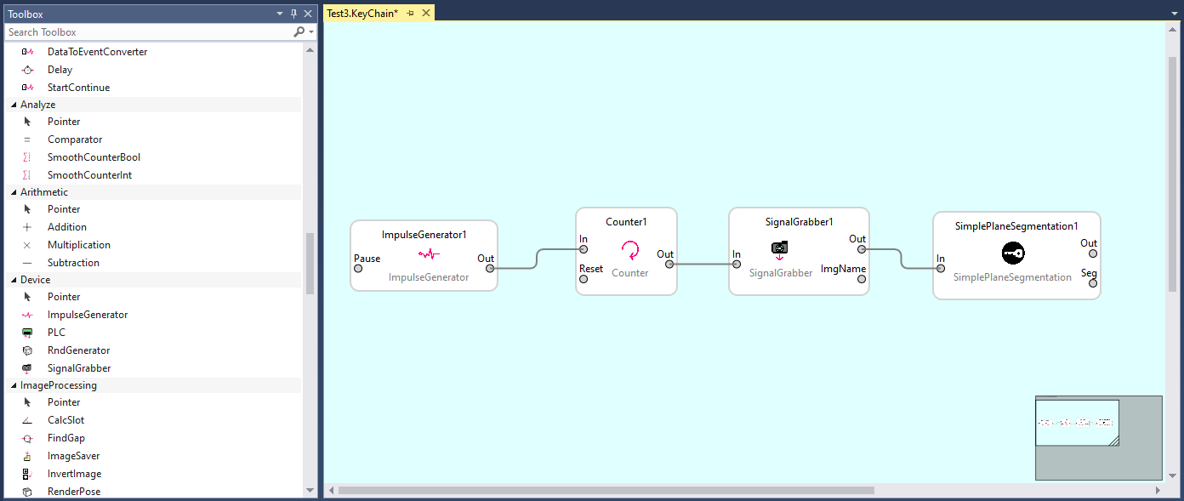 Test & Integration
Run the keychain while logging debugging information, and performance measurements. View the image output of the algorithm keys at any point in the keychain. Use the PLC key to program IO, communicate via industriral protocols, and manage system status.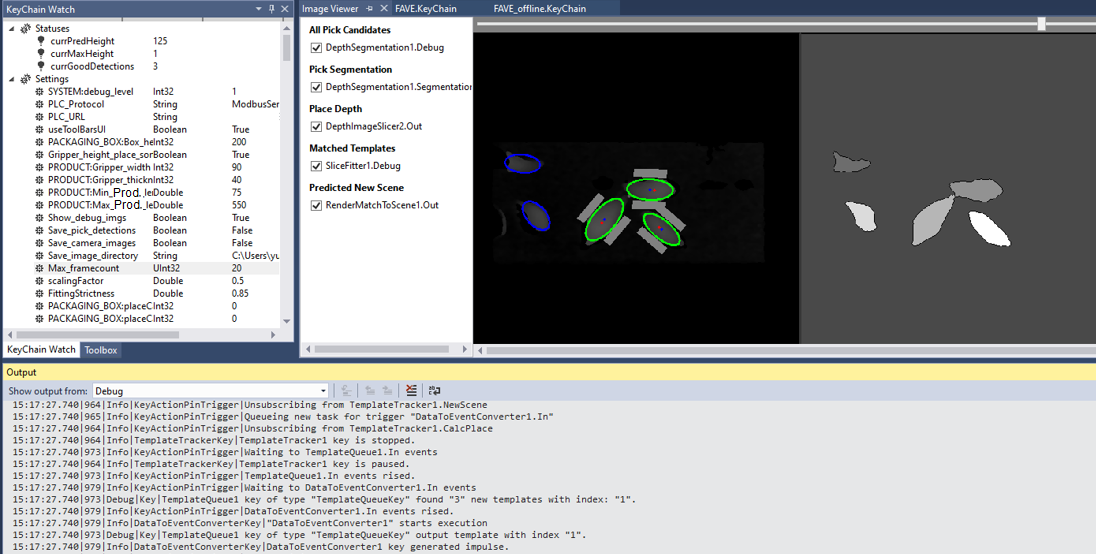 Production Run
Use a custom GUI application to control the program execution, save and load product parameters, communicate status, and log production data.